Yoga is a time-honored tradition that is meant to promote physical, mental and spiritual wellbeing. However, over the past decade or so, yoga has also become a constant source of amusement for those of us who love a good fail gif. Wherever there are people filming themselves taking part in this ancient form of exercise, there will eventually be an amazing gif of them failing horribly.
Animals and Yoga GIF Fails
Life without our pets would be unimaginable for many of us. The same can be said for yoga. Unfortunately, the two don't always mix.
For example, dogs are supposed to be a man's best friend. However, sometimes they just can't help themselves. Take this pooch for example: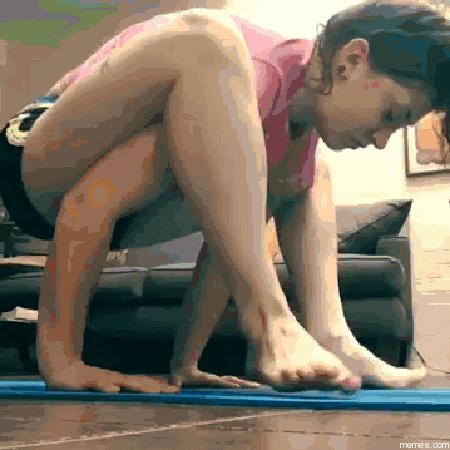 I mean your dog needs to get some exercise too. "What's wrong with right now? Oh, were you doing something?"
Pets aren't always the best at taking hints either: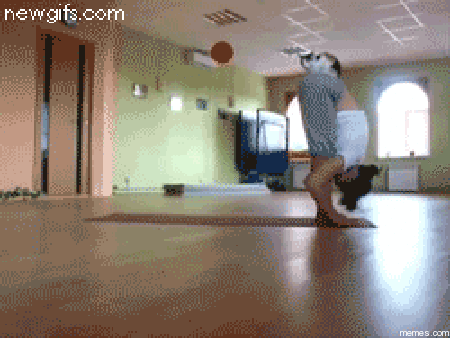 "Stretching are we? Not a problem; I'll just crawl farther up your back. Better? Great."
Other times, pets aren't so much a distraction as they are showoffs. Here you are, trying to keep in shape and relax your mind. Good for you! Yoga is a deceptively difficult practice. It's a lot more than just stretching or standing still for a few minutes at a time.
So when you finally hit a new pose, it's a really big deal accompanied by quite the feeling of accomplishment. And it's then that your pet may decide to prove it actually wasn't that hard to do in the first place.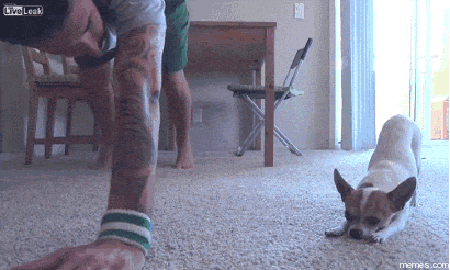 "What? You think all I can do is downward facing dog?"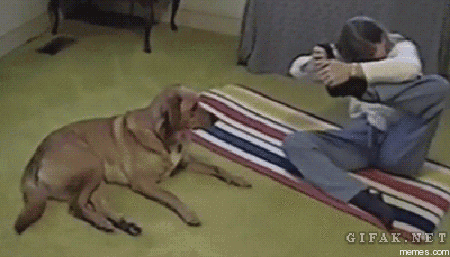 Done with literally zero effort. If I was this dog's owner I might decide he's going without dinner.
And less you think that dogs are the only ones who can't help themselves by showing off, here's a kitten getting it done without even trying.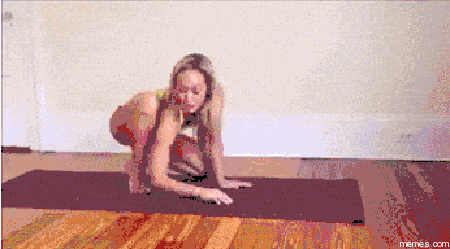 In fairness, that thing has a tail. That's got to be cheating.
The Ultimate Cat Yoga Fail
In fact, of all the yoga fail gifs we have, the worst one was carried out by a cat – a cute little adorable kitten that looks like it would never harm so much as a butterfly. Yeah, well, watch this: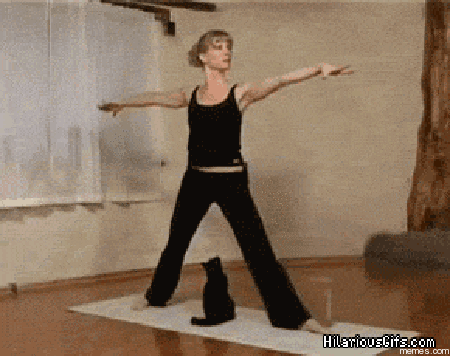 I will never trust a cat again. If I did do yoga, I would never do it again. This gif has forever changed my life.
How Yoga Should Be Done
Finally, I'm not sure this should technically qualify as a yoga fail gif because, let's face it, most of us would consider this the most successful way to do it: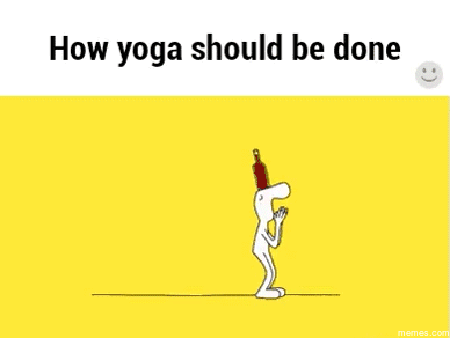 Actually, for a lot of us, drinking bottles of wine is the only way we could ever get ourselves into most yoga positions. This guy has the right idea: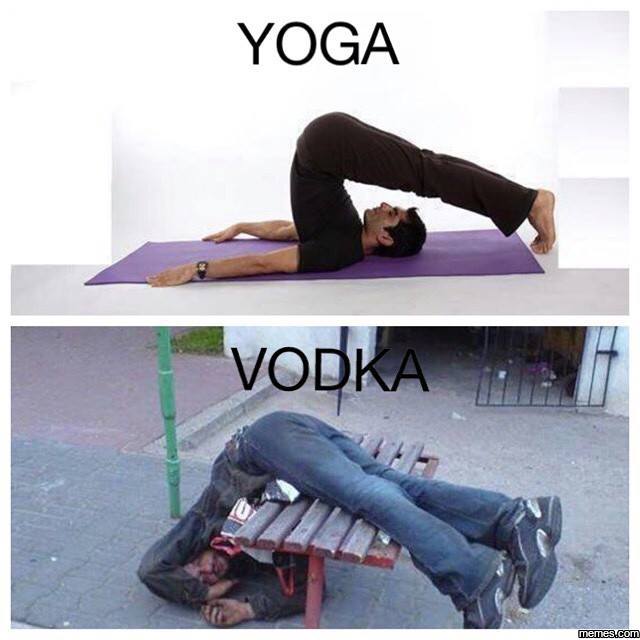 See? Not so hard once you don't have pets running around trying to ruin your workout.
The world could always use more yoga fail gifs and memes. If you think you have an idea for one, give our meme generator a try and show everyone out there what happens when you try to get in shape.